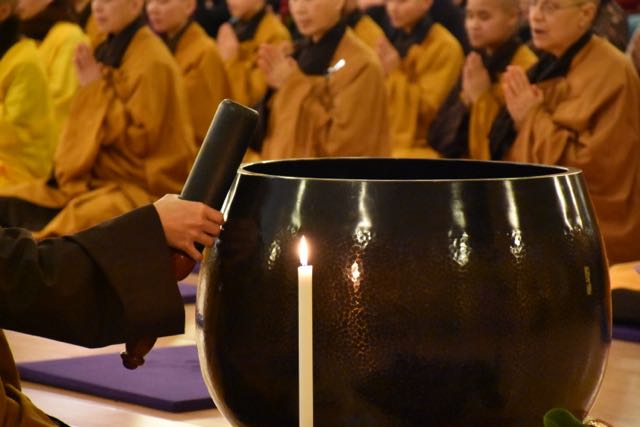 How To Join Us Online
Please install Zoom on your phone or computer. If any problems doing this please let us know at This email address is being protected from spambots. You need JavaScript enabled to view it. and we'll be happy to help.
We meet twice each week for 1 and a quarter hours, with opportunity for a stretch or a walk midway. To register to join us online please email This email address is being protected from spambots. You need JavaScript enabled to view it.
Meetings include guided and silent meditation, readings, sharing in small groups and other Plum Village practices. The sessions are led by volunteer members of our community.
The Five Mindfulness Trainings
Once a month, on the second Sunday 7.30 p.m. to 9.30 p.m. we meet to recite and contemplate the 5 Mindfulness Trainings. In these sessions there will be a guided meditation, a shared reading of the some or all the trainings, dharma sharing and a silent sit.
For those unfamiliar with this lovely practice, more information can be found on the Plum Village website, including a copy of the trainings, although they will be screen shared on the day.
Online Practice Guidance
As in a meditation hall, please find a comfortable seated position so that you can remain still throughout. Controls for microphone and video are bottom left of your Zoom window:
Please keep microphone muted except during group sharing
Our main connection is visual, so please keep video on.
If you need to move a lot, please turn video off so as not to distract others.
Unless on mobile, you can switch between gallery view and speaker view using the control in the top right or top left of your screen. Please only send chat messages when essential.
Donations
Online practice is free to attend. However, if you wish, and are able, to support our friends at Plum Village in France, please go to their donations page.